Slide 1
High definition 3D scanning studio
Your product or creation, 3D digitized and textured with maximum detail, can go much further!
what we do?
That's how we work, take a look...
At Scan3D we scan a very wide variety of objects in 3D. Almost everything.
The preservation of historical, cultural and artistic heritage is one of the applications for which our work is useful.
With high definition 3D scanning we manage to capture the smallest details.
We will be able to have the exact measurements for the production of any type of mold or support for safe transport.
We will be able to recreate the scanned piece through a screen, interacting online with a 360º interactive presentation, with which anyone from all over the world will be able to observe the piece for their study, with all the details and from all points of view.
And if there is any damage to the original... we can reproduce with 3D printing and repair.
360º interactive presentations
And what is a 360º interactive presentation?
It is a WebGL viewer of ready-made 3D models with different textures that define the characteristics of their original appearance in real life, such as brightness, roughness, reflectivity, relief, etc.
The result is a window that you will see on your screen (and that can be added to any web page) with which you can interact by rotating, zooming in, zooming out, etc., 360º around the 3D object, which offers the public a complete viewing experience.
The 3D model and its textures must be prepared so that it occupies the smallest possible digital space (weighing a few Mb).
This same 3D model is optimal for use with Augmented Reality and Virtual Reality.
You will find multiple examples on this website. Search in the menu!
Photomontage on real photo
Photomontage on real photo
The virtual objects resulting from 3D scanning can be used for renderings, photomontages on real photography, on video, etc.
Lots of graphic and design possibilities.
Custom topology
Customized and optimized topology
Correct ordering, optimization and organization of polygons in a 3D mesh streamlines its visualization on any device, avoids errors in interactive 3D presentations and facilitates the textures creation.
Down to the last detail
Even the most hidden details
Allà on l'escàner pot veure, amb tot el detall i precisió.
De vegades les formes poden ser capritxoses, però la fidelitat amb l'original es el nostre objectiu.
Wherever the scanner can see, with all the detail and precision.
Sometimes the shapes can be capricious, but fidelity to the original is our goal.
Hyper-realistic textures
Optimized 3D mesh must work properly and smoothly on any device (especially mobile and tablets) and any 3D application.
To facilitate this, we work with PBR (Physically Based Rendering) format materials.
Reverse engineering
Reverse engineering
Do you want to update the design of an old object that you think can be improved?
In reverse engineering, as the name suggests, the usual and natural process to arrive at the manufacture of a product is reversed.
High fidelity and accuracy is achieved with a high resolution 3D scanner.
We can remodel the resulting polygonal mesh in CAD (parametric) format for study and mechanical or design modification.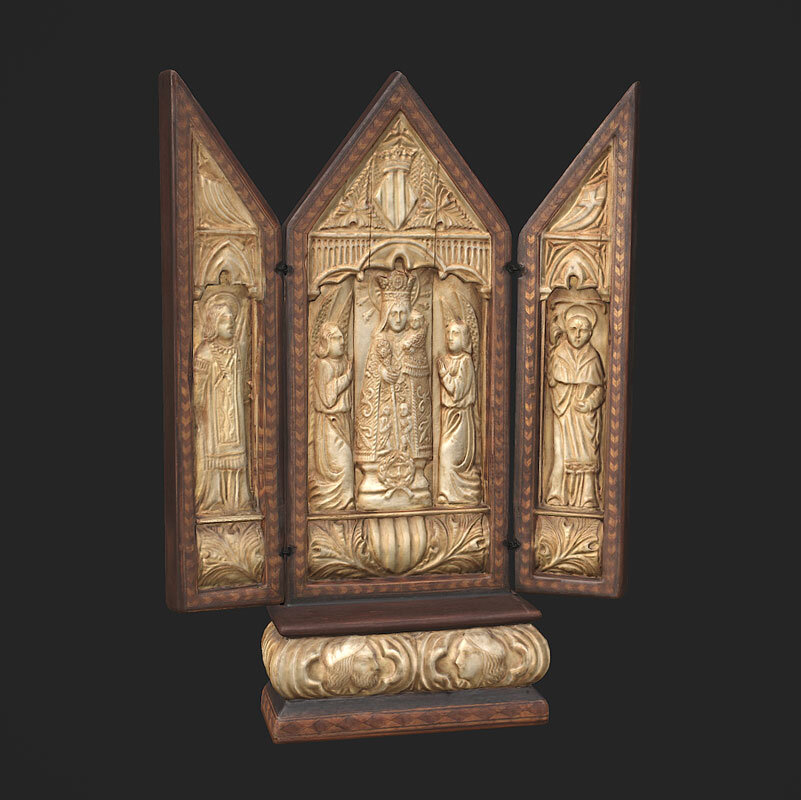 Catalogació patrimoni cultural
Digital cataloging of Cultural Heritage
3D scanning, photo-texture, precise measurements
Objectres petits
Small objects with all the details
3d scanning, photo-texture, precise measurements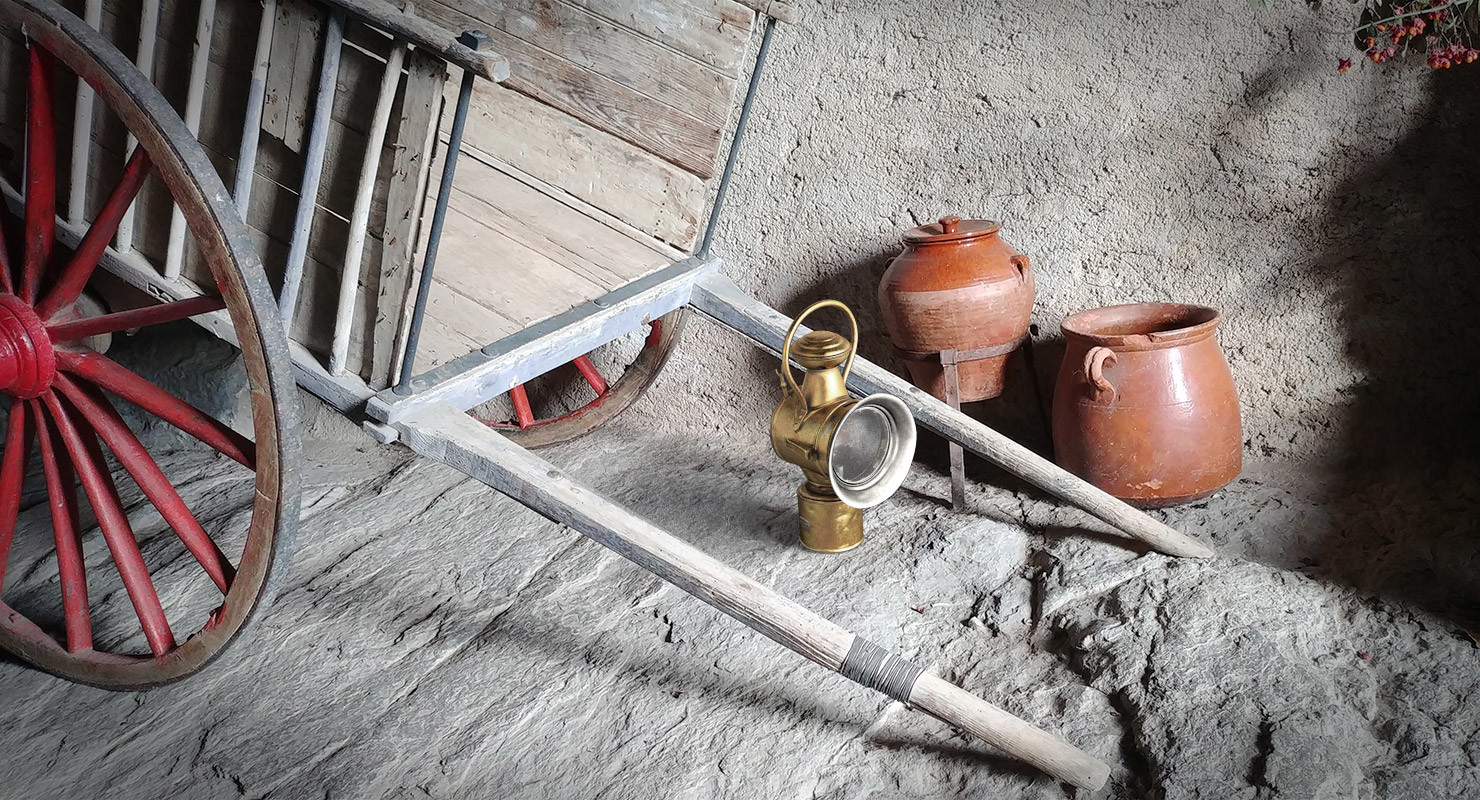 De la vitrina a la pantalla
3D scan an object, from the display case to the screen
3d scanning, photographic texture, photo montage
Reconstrucció d'un recanvi descatalogat
3D scan reconstruction of a discontinued spare
3d scanning, reverse engineering, 3d printing
Bicicleta elèctrica plegable Dahon
3d scanning, reverse engineering, 3d printing
Digitalització 3D per a enginyeria inversa.
3D digitalization for Reverse Engineering
3d scanning, reverse engineering, CAD
Calçat, per a marketing digital
3D footwear, for digital marketing
3d scanning and photo-realistic textured
Texans, per a marketing digital
3D jeans, for digital marketing
3d scanning and photo-realistic textured
Banyador dona, per a marketing digital
3D full swimsuit, for digital marketing
3d scanning and photo-realistic textured
Gerra de ceràmica vitrificada.
3d scanning and photo-realistic textured
Info presentcions interact.
Información
What is 3D scanning used for?
- Reverse engineering.
- Product digitization, virtual catalog and digital marketing.
- Manufacturing: obtaining accurate digital models of objects for CNC milling, 3D printing and other manufacturing processes, rapid prototyping, object replication through 3D printing.
- Architecture and design: creating precise digital models of terrain, buildings, and other structures for planning, design, and visualization.
- Vessel measurement.
- Digital cataloging of historical-artistic heritage, public and private.
- Packaging.
- Entertainment: creating digital models of objects and characters for movies, video games and other media.
- Security: for forensic analysis, accident reconstruction and security message planning.
Contacto
Tell us about your project.
We will study the most suitable budget for a personalized 3D scanning service, and we will explain you how it works.
Without commitment and full confidentiality.